A free preview of our training
Members of CPD Toolkit have access to over 140 hours of training resources - all designed to be engaging, easily adaptable and high-impact.
This page will give you an idea of what you'll get with membership. 
---
Easy to deliver presentations 
We've worked with education experts and subject specialists (such as Cambridge Assessment, George Abbot Teaching School, and Hackney Learning Trust) to make sure that all the materials are practical, well-evidenced and engaging.   Each training course includes easy to deliver, and if you want to, quick to adapt presentations.
The slide below is from session 1 of the Developing a growth mindset training course.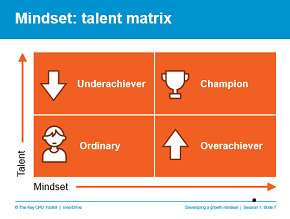 Download sample presentation
---
Facilitator guides  

Facilitator guides are the key part of our training courses. They provide detailed step-by-step guidance on how to deliver the training engagingly.
The slide below is also from session 1 of Developing a growth mindset, and shows how facilitators are guided through the training.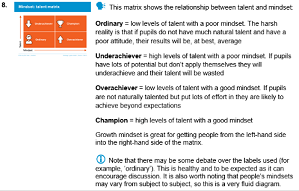 Download sample facilitator guide
---
Course evaluation forms
Each training session includes a participant evaluation forms. 
The forms will help learners reflect on the training, and help facilitators identify and plan next steps.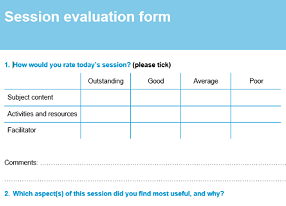 Facilitator logs

The slide below from is session 1 of our behaviour management training course.
Facilitator logs will help session planning, evaluation and potential next steps.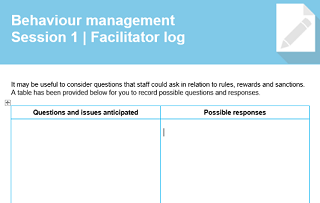 Download sample facilitator log
---
And more...
Including: 
Inter-session tasks to encourage trialing new techniques
Diagnostic audits to assess participants' prior knowledge
Case studies to highlight examples of how practice is used in schools
Videos explaining key concepts